Mark these important dates on your calendar:
June, July, August
Read, Write, Practice Math facts
SEPTEMBER 2018
3 Labor Day – School closed
6 First Day of school for Students
19 Yom Kippur – School Closed
26 MIS Back-to-School Night 6:30 PM
MIS uses a central binder system. Each student is required to maintain his/her binder. The binder...
helps students manage assignments and homework

designates a place for notes going to

school, completed homework, as well as

homework to be completed

and

notes going home

helps students build important organizational skills and habits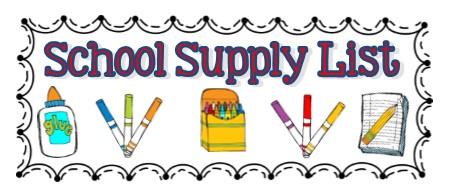 White ring heavy duty 1.5" binder
5- 3 ring dividers with pockets
2-pocket folders Blue, Red, Green, Yellow, Purple
(this includes humanities folders)
4
marble cover composition books
2 boxes of 200 count tissues
a bottle of hand sanitizer
1 container of disinfecting wipes
1 box of baggies (sandwich, snack, quart OR gallon)
If you have any questions for me, please contact me by email at
ccorcoran@bordentown.k12.nj.us
or leave a message on my voicemail (609) 291-7192 X5201. Messages left or emails sent after 12 may not be answered until the next school day due to our schedule. If there is an emergency or a change in how your child is getting home today, please call the main office and speak to Mrs. Boberg (609) 291-7192 X5213.
Mrs. Corcoran